7-12 oct 2023
MEET US AT busworld 2023 europe brussels
6 oct 9:30 press conference
Solaris with no. 1
position in European
e-BUS MARKET
READ MORE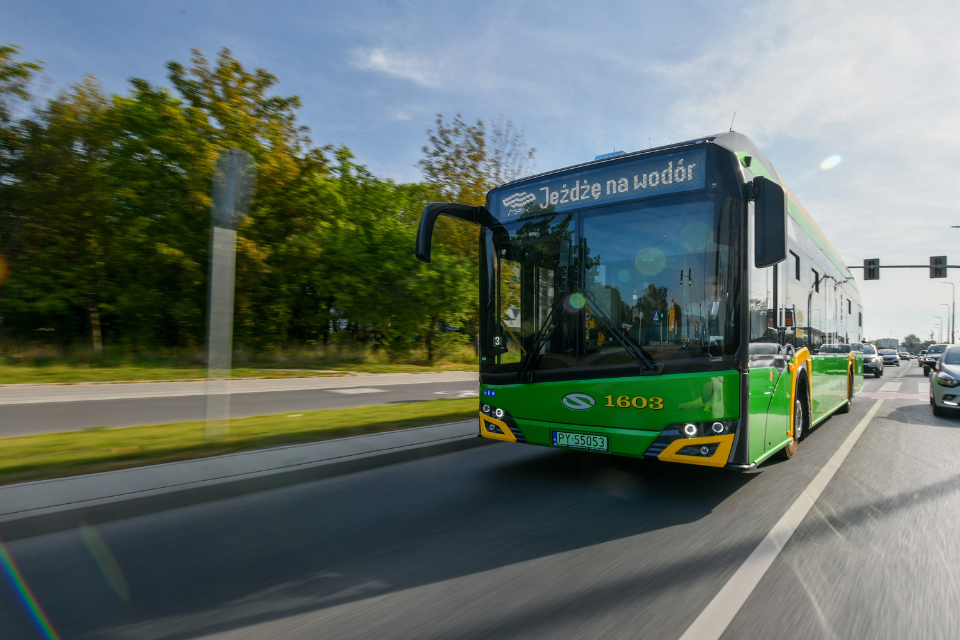 Hydrogen-powered Solaris buses are now in Poznań
These are the first buses equipped with hydrogen fuel cells in the city
MPK Poznań has ordered a total of 25 vehicles
The whole order will be completed by the end of 2023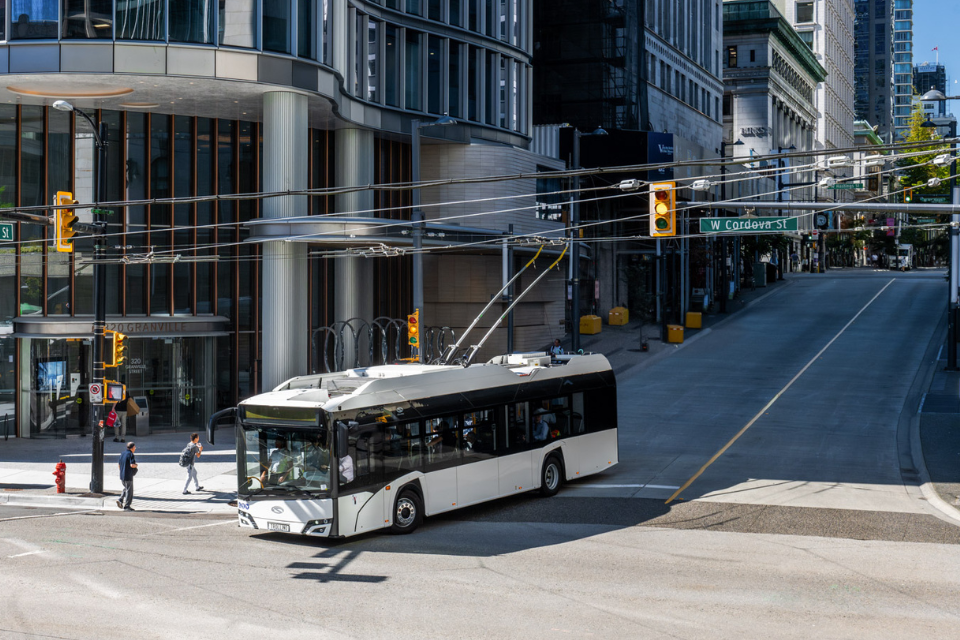 Our troleybus on tests in Canada
Trollino 12 performed a test drive on the streets of Vancouver
It is Solaris' North American debut
…and another step in the implementation of the strategy of entering the USA and Canada
The biggest order for hydrogen buses in Europe
130 Solaris hydrogen buses ordered by TPER in the city of Bologna
The contract allows for extending the order by an additional 140 vehicles
The city of Bologne has a goal of transforming urban public transport to entirely zero-emission one by 2030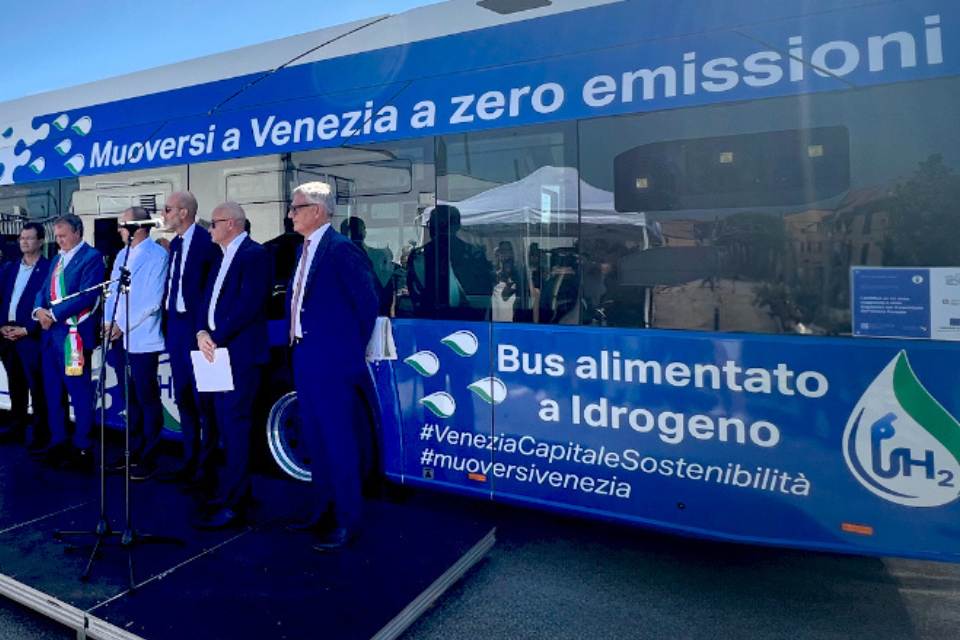 Solaris hydrogen buses in Venice
90 hydrogen buses to Venice (AVM), including 15 articulated models
The announcement of the new contract coincided with the delivery of hydrogen-powered Solaris buses from the previous order
Venice already has an impressive fleet of Solaris electric buses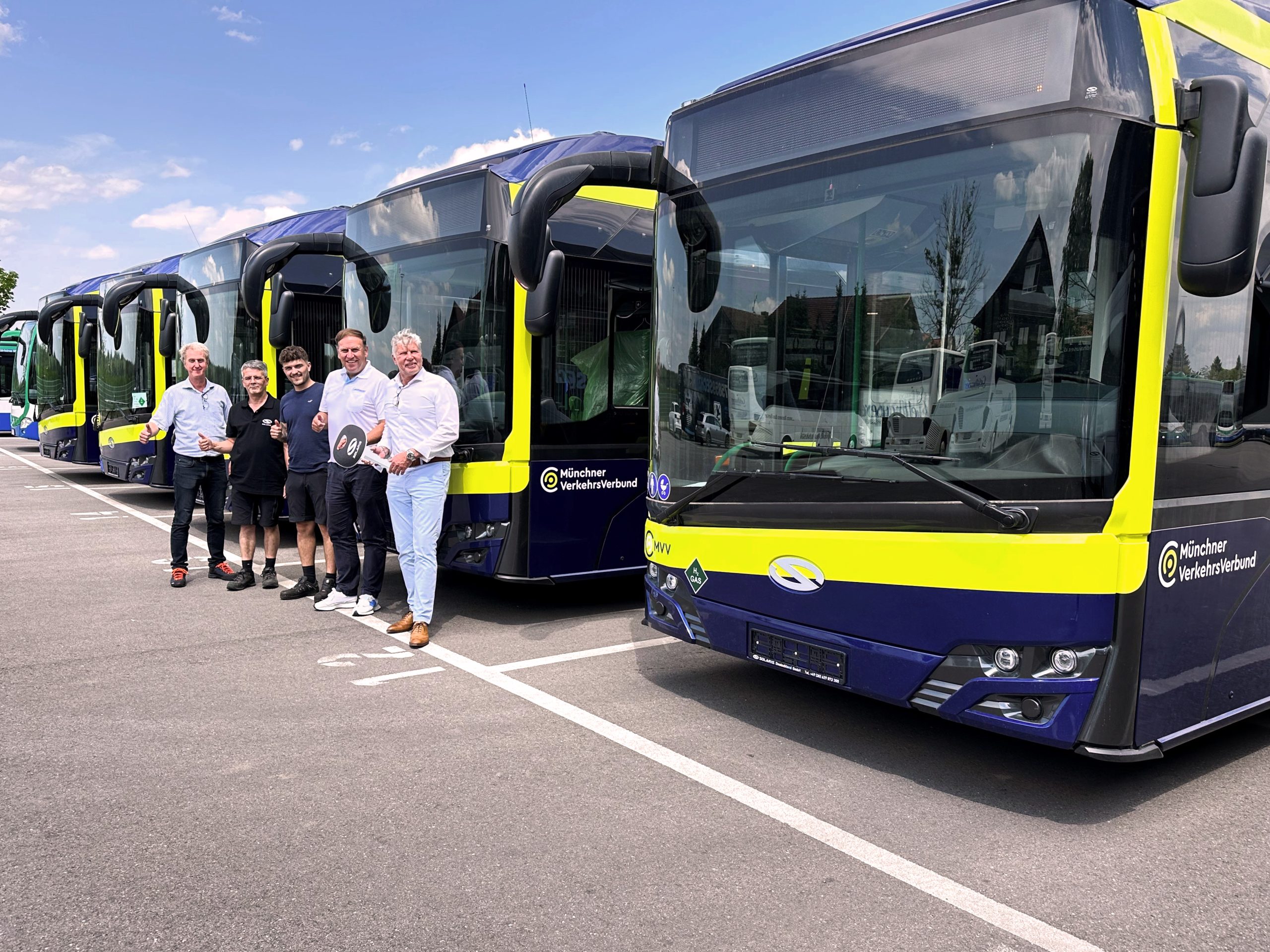 Hydrogen deliveries to Upper Bavaria
5 Urbino 12 hydrogen delivered to the carrier Busreisen Ettenhuber GmbH

Another 5 units to Martin Geldhauser GmbH & Co. KG

The buses will be supplied with green hydrogen produced exclusively from renewable energy
The most important events, the latest contracts and projects in one video - click and stay up to date!
POZNAN POWERED
BY HYDROGEN
The municipal public operator MPK Poznań has opened up a new chapter in its history. The first ever state-of-the-art Solaris buses to be fitted with hydrogen fuel cells have rolled out onto the streets of the city. In October 2022, the carrier ordered 25 vehicles of this type. The whole order will be completed by the end of 2023.
"Our firm has consistently pursued a well-thought-out fleet policy over the years, as we want our fleet vehicles to be cutting-edge and zero-emission. Solaris Bus & Coach substantially contributed to this process when it submitted winning bids and supplied the city with its first electric buses, and now it is delivering the first ever hydrogen-powered electric buses to Poznań. I am firmly convinced that the new vehicles will serve our passengers well," says Krzysztof Dostatni, CEO of MPK Poznań.
Follow us on Social Media
Contact
Solaris Bus & Coach sp. z o.o.
Obornicka 46
Bolechowo-Osiedle
62-005 Owińska