IT WAS GOOD TO BE BACK
AT BUSWORLD!
The Busworld trade fair in Brussels is an extraordinary event, arguably the most important in Europe for the bus industry. This year's event was unique in that it took place after a four-year hiatus. These few years of gap have clearly shown how rapidly public transport is changing. Hydrogen and electric buses were the focal point this year, leaving no doubt about the future of public transport.
At Solaris, we play a key role in this dynamic transformation. We are continuously expanding our portfolio of zero-emission vehicles, investing in battery and hydrogen technologies, and developing solutions to enhance driver and passenger safety.

Two zero-emission models
Busworld 2023 provided the perfect opportunity for our company to showcase the latest developments and innovations in the field of zero-emission buses.
The CEO Javier Iriarte and the CTO Dariusz Michalak presented the latest company achievements at the press conference.
WATCH THE PRESS CONFERENCE
We presented two buses : hydrogen and battery-powered. Both Solaris models generate no harmful emissions, feature new powertrain designs, and stand out for their impressive ranges.
SOLARIS URBINO 18 ELECTRIC
The Solaris Urbino 18 electric is a battery bus that offers a range of up to 600 km, thanks to advanced Solaris High Energy batteries and a new powertrain architecture.
READ MORE ABOUT THE VEHICLE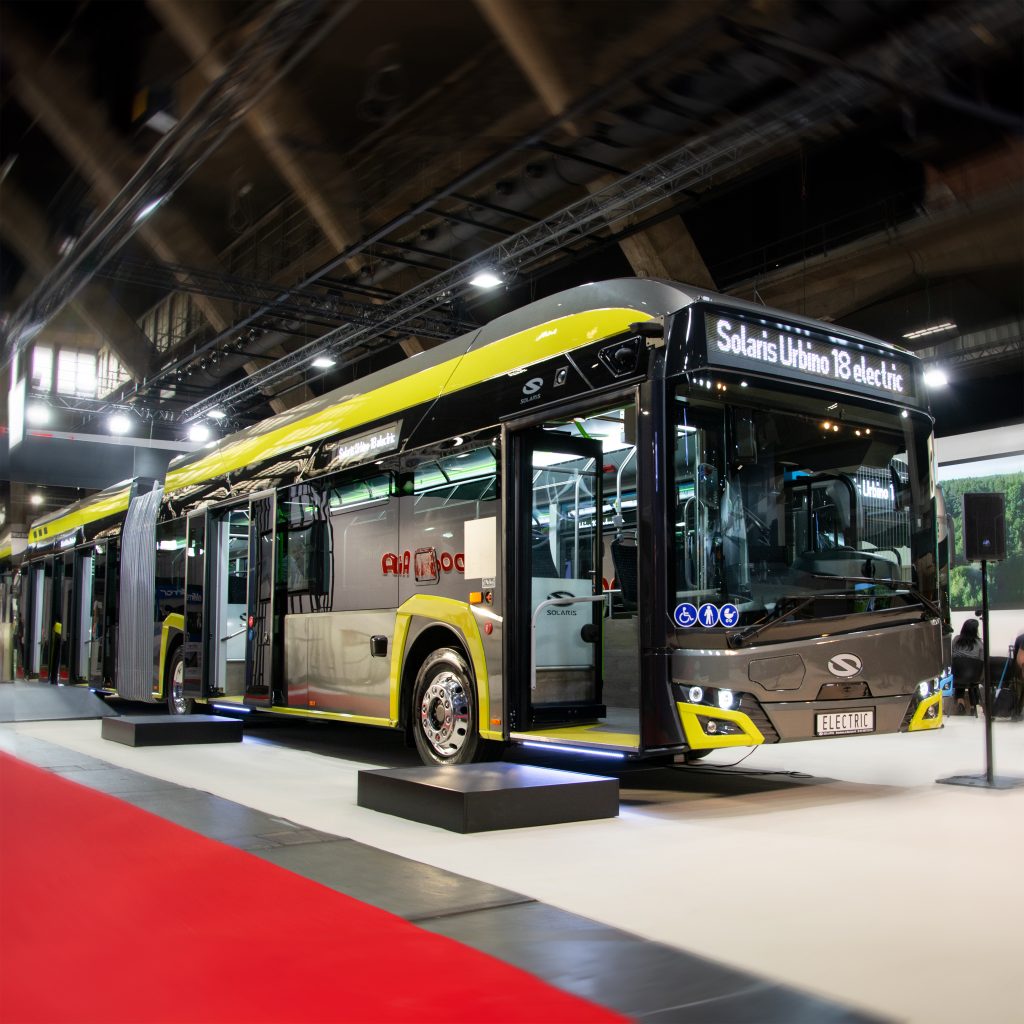 SOLARIS URBINO 18 HYDROGEN
Solaris Urbino 18 hydrogen is a bus with advanced hydrogen technology that also achieves a 600 km range on a single hydrogen fill-up.
READ MORE ABOUT THE VEHICLE
#SolarisTalks -
a platform for discussing the future of urban transport
During Busworld 2023, we organized a series of #SolarisTalks presentations. This event provides a platform for valuable conversations about the future of urban transport and sustainable solutions. Our company has been organizing this event for four years now.
In this year's edition, our experts discussed the latest developments in batteries, comprehensive sales and after-sales solutions in the area of hydrogen buses, and how to manage fleet operations for urban transport operators
PAWEŁ SWOBODA
The Latest Developments in Solaris Battery Development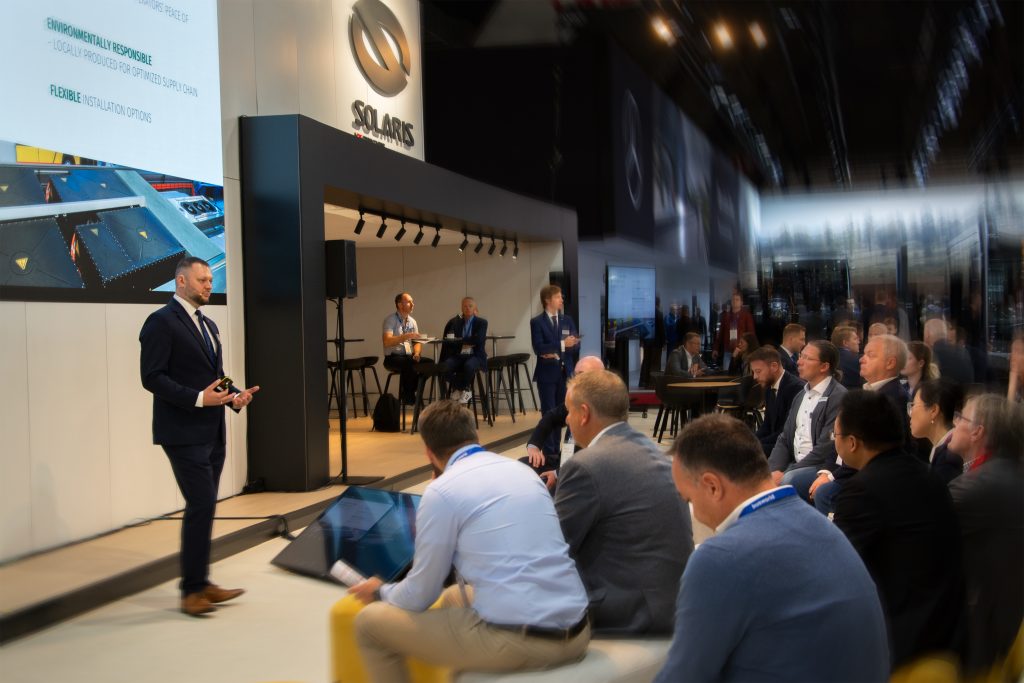 OLIVIER MICHARD
Developing Comprehensive Sales and After-Sales Solutions in the Field of Hydrogen Buses  
 JAKUB JÓŹWIAK, MICHAŁ OSTACHOWSKI
Efficient Bus Fleet Management Maintenance – a roadmap to excellence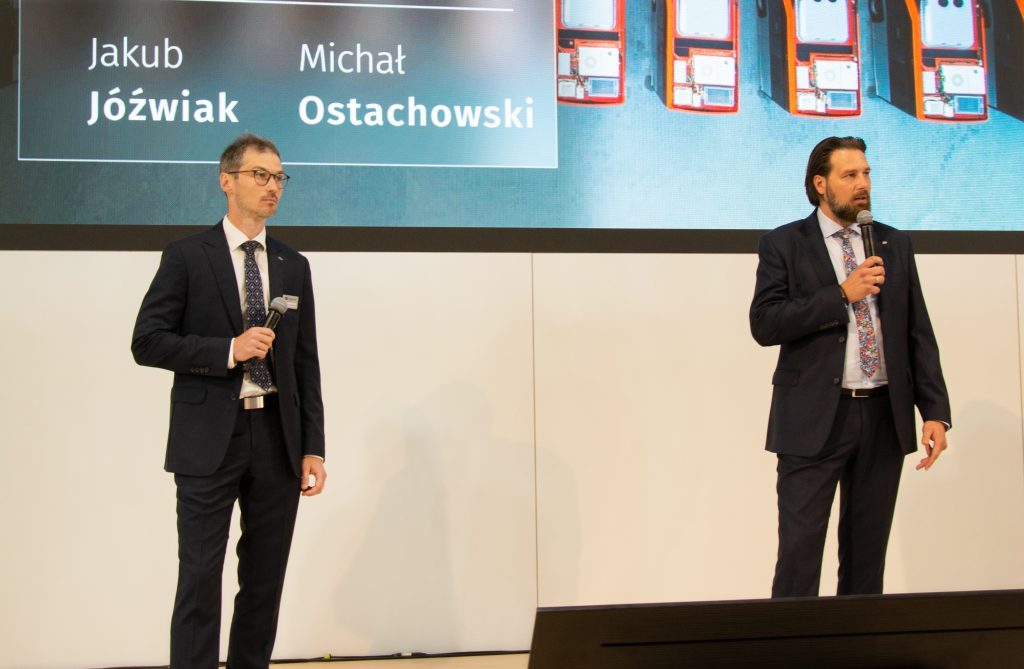 THANK YOU FOR BEING WITH US
and that together we can create better public transport.
#SolarisTalks | Solaris hydrogen buses. Shaping complex sales and after-sales solutions.

#SolarisTalks - Latest developments in Solaris battery field. Watch Paweł Swoboda's presentation at Busworld 2023

As Solaris, we proudly fulfilled another order for zero-emission buses for this beautiful city - this time 18x Urbino 18
Follow us on Social Media